Testimonials from Clients and Physicians
Serving Clients from San Luis Obispo, Santa Maria, Paso Robles and Beyond.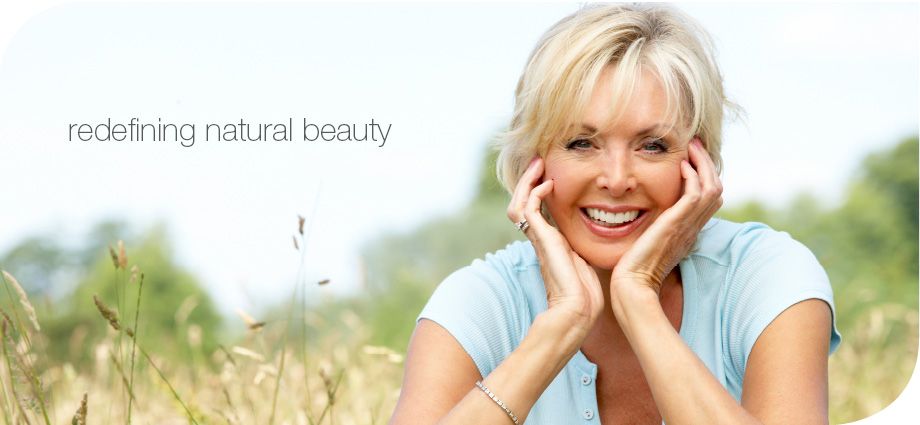 Carolyn also has the respect & support of many Central Coast and out-of-state physicians & plastic surgeons, as well as thousands of customers.
"I just wanted you to know how happy, happy, happy I am with my eyebrows. They look fab-u-lous! Thank you so much. "
Debra A – Los Osos, California
"I love my eyebrows and Karen L. loves hers too and they haven't even fully healed yet? They look so natural and it is so convenient not having to worry about that 'no eyebrow' look. Thank you very much!"
Patricia – Atascadero, California
"Thank you very much for the talents you performed on my eyes. I cannot believe how much they 'eyelash enhancement' brings out my eyes and that I don't have to spend time in the morning dealing with makeup. You really stand out in a crowd when it comes to your expertise in permanent cosmetics."
Connie – Santa Barbara, California
"Hello from Napili Bay, Maui! We're going snorkeling again today. Carolyn, not having to put on my eyes and lips is so wonderful! I love it. Your talents are so much appreciated. I can get up and go a lot faster now. Thank you so much!"
Glenda P – San Luis Obispo, California
"I wanted to thank you for the permanent cosmetics (eyes, brows and lips) that you did for me. Your art, your professionalism and your talents are truly superior. After consulting with several technicians in the area, you definitely stood out as the 'right choice.' I am confident that I picked the best and am telling my friends too. Thank you for all that you did for me while I was in your care."
Margaret P – Santa Maria, California.
"After seeing Carolyn's work of a friend during a class reunion, I flew back home to upper state New York and started researching permanent makeup. I wanted permanent makeup just like my classmate. I looked on the internet and consulted with a couple of technicians looking at their before and after photos. I wasn't impressed at all. So I called Carolyn in California and scheduled to fly there to get what I wanted – twice. I'm so glad that I did. Everyday I wake up feeling complete and would do it all over again."
Mary J – Greenwich, New York
"Carolyn, thank you for the beautiful work which you performed on my brows, eyes, and lips. I can't believe how much quicker it is to get dressed in the mornings without dealing with the extra time of applying makeup. I couldn't believe how comfortable I was too during the procedure. It didn't hurt at all. I'll definitely be back."
Susanna T – Morro Bay, California
"My daughter is an esthetician and after receiving my previous permanent makeup from a technician in Santa Maria a few years earlier, stated, 'I don't like it.' When it was time for a touchup, I heard about Carolyn from Dr. Tsao. When my daughter saw me after having my touchup completed, my daughter then stated, 'wow, that's the best permanent cosmetic work I've seen. Carolyn, thank you very much for improving my permanent cosmetics. I feel so much better now."
Mary M – San Luis Obispo, California
"Carolyn Elliott has provide my patients with professional care for all of their make-up tattoo needs. She is no doubt an artist and perfectionist. I highly recommend her."
James Thornton MD (RIP) – Plastic Surgeon, (San Luis Obispo and Arroyo Grande)
"Carolyn's work is the best I've seen in my 20+ years in practice. She is tops"
Rex Yannis MD (Las Vegas/Arroyo Grande)
"I've know Carolyn in both a personal and professional capacity since 2005. She is both a good person and conscientious professional. Her work in Aesthetic and restorative permanent cosmetics speaks for itself, but in case you're the rare person who has not heard of Carolyn, I would say that she is the only one to consider for these applications. Her training and expertise far exceed her competitors and it is my feeling that her passionate and meticulous approach to permanent cosmetics is what largely accounts for her excellent results and separates her from others. Despite being at the top of her game, she continues to educate herself and always strives to improve upon her own hight standards. From my perspective, she is the only permanent cosmetic artist option in Santa Barbara and San Luis Obispo County."
Joseph D. Bettencourt MD – Family Physician (Templeton)
"I definitely recommend Carolyn for permanent makeup. She did my lips recently and what a fabulous experience!! I have never worn lipstick because it was too much 'maintenance'. But, I came across Carolyn and decided to have my lips done. I didn't know what to expect and was a little hesitant at first about this procedure being 'permanent'. Carolyn eased my fears and answered all my questions. She is very attuned to detail and the final look is beyond what I had imagined. I am so very happy with the results!! Next procedure? Eyebrows!!"
Shawna W – Santa Maria, California
"Carolyn is the Best!! I love My Eyebrows. She did a Wonderful job, and they look very Natural. If You been thinking about just give her a call."
Sarah N – Morro Bay, California
"As a past client of Carolyn's, I highly recommend giving her a call if your considering Permanent Make-Up. I had my brows and eyeliner done by her about 6+ years ago and they are just now needing a touch up. You will be impressed with her skill, knowledge, and professionalism….give her a call!
Karen B – Facebook
"Carolyn is the consumate professional and what an artist. My lash enhancements are fabulous!"
Donna J – Facebook
"Thanks for touching up my eyeliner today, Carolyn. Once again, I knew I could count on you to be professional, competent, and ultimately simply my daily makeup routine!"
Diane A – Facebook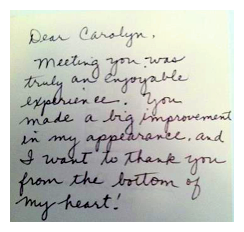 Carolyn, fabulous work!! I love my eyebrows. Very professional work. I have Alopecia (hair loss). Now I'm not embarrassed to see other people since you did my brows and restored Dignity! Thank you so much for your excellent work, professionalism and awesome kindness. I look forward to being a continued patron. I highly recommend you to everyone. Such a great talent that you have and are able to share with others!
Constance L – Facebook
Referring Professionals:
Dr. Walley Hosn – San Luis Obispo, California
Dr. Monica Rocco – Santa Maria, California
Dr. Michael Moats – Santa Maria, California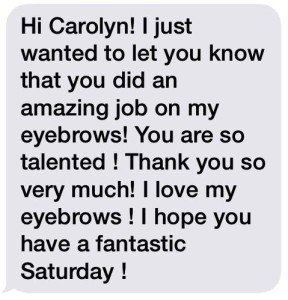 Dr. Ke-Ping Tsao – San Luis Obispo, California
Dr. Joseph Bettencourt – Paso Robles, California
Dr. Scott Greaves – Paso Robles, California
Dr. Robert Herten – San Luis Obispo, California
Dr. Lelah Sheban – San Luis Obispo, California
Permanent Cosmetic Makeup by Martine Petit, Santa Maria and Santa Barbara
Permanent Makeup by Inga – Santa Maria, California
Call 805-550-7379 now to schedule your complimentary consultation.